We're a resourceful charity working in tough situations since 1994.
What we do
Our vision is of people and communities in Coventry and Warwickshire with the energy and confidence to tackle challenges and take opportunities.
Who we help
Grapevine helps all kinds of people experiencing isolation, poverty and disadvantage to build better lives.
How we help
We do it by offering practical guidance, advocacy and support centred around the person.
We help them get the hope, insight and supportive relationships they need to take control, turn their lives around and realise their potential.
Using practical tools and training we also help people build their collective power to tackle the problems they're facing. We help them spark and sustain movements for change.
And then…?
We don't stop there. We want to get at the root causes of problems that won't go away – not just treat the symptoms.
We do that by working with systems and services like the NHS and local authorities to see how together we can understand and tackle the real problem – for good.
Please take a look at 'Our Activities' to find out more about our work in action.
Values
We're brave, creative and passionate about our work because we know that working this way can give new life.
We believe in P E O P L E…
Passion in what we and others can do together. We believe in the power of individuals and communities to thrive when given the chance to do so.
Everyone has something to offer. We help people find other people who welcome their contribution, regardless of stigmas, labels or 'needs'.
Opportunity to build connections and networks of support. Services can't always be there in difficult times but other people can, and positive relationships can last a lifetime.
Potential to grow, change and build a better life. We help unlock the prospect of a good life, far away from the edge of coping.
Learn from our mistakes and strive to be better. We stick by people and situations even when things are tough and adapt ourselves so we can get it right.
Expertise comes from experience. We support work that is led, shaped and shared by the people it is for and support other professionals to do the same.
People
Clare Wightman is founding CEO and it is she who has put relationships at the heart of Grapevine's work.
In the last five years she's led Grapevine through a significant transition in its identity and purpose. It's gone from being a charity with a single client group to one with a new constitution, a fresh purpose and vision and a new strategic plan.
Grapevine now helps all kinds of people experiencing isolation, poverty and disadvantage to build better lives.
She is a Systems Change coach with Lankelly Chase Foundation. She is also a mentee with the international Social Change Initiative. She advises the Sheila McKechnie Foundation Social Change Programme as part of its national panel.
Clare's particular interest is working in a way that develops and connects networks of local people for mutual help and support.
Mel Smith is Deputy CEO and like Clare, values the need for relationships to be at the heart of what we do.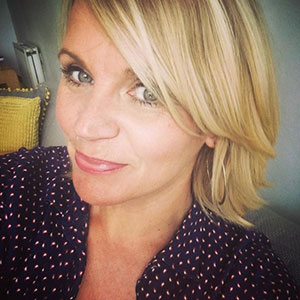 For Mel, transformational change is all about the untapped power of people, connections and networks. That was the resounding message she took from her first encounter with Grapevine as a service user alongside her disabled actor son, Rishard.
Since joining Grapevine's team five years ago she has led on our work to understand how to build movements for change. She is an experienced Community Organiser and an FRSA, recognised for her work around Health as a Social Movement. Mel is particularly interested in how movements meet systems.
Mel loves open water swimming. Swimming the channel recently was much like systems change: navigating the unknown and being taken off track by unexpected currents, but relishing the sometimes calm waters as a time for reflection.
Activities
Shifting power
Ignite
Central England Law Centre and Grapevine have formed 'Ignite' with the ambition of nurturing stronger communities in Willenhall who get early and effective help from a smaller public sector. Ignite gives Coventry a chance to learn how to get there.
Our partners, Coventry City Council and WM Housing Group are using Ignite to learn how they can turn lives around and save money in the long run – changing how public services are delivered and needs met.
Ignite demonstrates how the public sector can partner with people and communities in new ways… acting earlier, building strengths and releasing capacity.
Walks and Talks
Walks and Talks are exactly that – a monthly walk with opportunities to pause and listen to speakers on a theme along the route. They are part of our #covmindthegap initiative which brings together people from services, systems and communities who want to make changes.
Ideas Factory and Innovation Factory
Ideas and Innovation Factories are two related activities through which we co-create innovative actions and solutions, building the capacity of 'leaders' from all sectors and communities across Coventry.
The two types of factory are different but together they create a catalyst that informs and drives the rest of Grapevine's activities.
Ideas Factories began in 2015 as informal meeting places for co-creating solutions to shared problems. For example, long waiting lists for therapies might be a challenge felt by our members – so the group would meet at a community venue, tell stories in relation to this shared challenge and then move into action planning using a variety of tools and techniques. These regularly held factories generate innovation and also recruit more people gathered around a shared need.
Innovation Factories offer more formal training to future 'leaders' who learn through two workshops how to use storytelling to develop their own social movements and campaigns.
United by their commitment to support transformational change in a Coventry context, we bring out their leadership capacities during the training – even if they are not formal leaders in daily life – and we recruit by word of mouth from across the whole spectrum of our communities.
Strengthening people
Help and Connect
Help and Connect is for people with a learning disability in Coventry who don't use formal services.
Its purpose is to help people get ahead of their problems across four strands of activity, acting early and preventatively:
Staying healthy
Staying safe
Getting work
Building friendships, connections and support networks.
We help with their most pressing needs first then equip them with skills, knowledge, support networks and readiness for self-management and onward opportunity.
Community-powered advocacy
A fresh and innovative advocacy service in Warwickshire, where our staff work to tackle people's immediate problems, build their capacity to speak up for themselves, then connect them to others in their community to look out for them when we're not there.
It is aimed at people with a 'vulnerability' (e.g. mental health, learning disability, autism, or another health need or disability) but not receiving social care services.
By being seen, looked out for and connected to others, members are truly empowered to have a voice in their community. Underlying issues are addressed, untapped community support mobilised and repeat referrals for support can be prevented.
Accelerate
A project working with people with a learning disability or autism looking to gain paid employment. Journey guides work on a one-to-one basis with participants, helping them understand and navigate the world of work.
We identify the obstacles each individual is encountering in their job search and help them overcome them, support is also given to both employer and employee once work is secured. The outcome is well matched and sustainable employment.
Accelerate is a Building Better Opportunities Project funded by the European Social Fund and The National Lottery Community Fund, delivered by a local partnership of organisations providing people with access to a wide range of job support services.
Teenvine Plus
We want learning disabled youngsters to have the relationships, confidence and skills they need in order to mature into independent young adults able to achieve their ambitions.
Teenvine Plus works intensively with around 20 young people a year who each get:
A plan for the young adult life they want
A sustainable circle of supporters to help implement it
A young non-disabled volunteer who will strengthen their voice and help navigate hurdles
The support of an advocate when dealing with school, college and other care or support services.
Coventry Youth Activists (CYA)
A youth democracy and citizenship group that raises awareness of barriers in society faced by young disabled people – galvanising their response as a campaigns group.
CYA members decide on the issues that matter to them and set about making things better for themselves and others.
Recognising that many young disabled people have less choice and control in their own lives than other young people, CYA create their own campaigns to change this in their own unique and colourful ways. They are all experts by experience.
From having a wider circle of different friends to getting more opportunities for paid employment, CYA teach and empower us all to make equality top of the agenda.
Sparking community action
Community capacity and resilience
A preventative 'proof of concept' project funded by Coventry City Council to identify people with support needs (e.g. disabled adults and social care users) and help prevent them entering crisis by;
Growing capability at individual and community level and reducing their support needs as much as possible.
Building the network of individual, family and community relationships that people need to be able to take an active role in managing their own health and well-being in the community.
The Feel Good Community is a people-powered movement that brings people together through shared experiences and a collective desire to feel connected, feel strong and Feel Good. It now also has its own Self Care Social group looking at self care and campaigning to create awareness, opportunity and empowerment to get their voices heard.
Connections are made and retained online and in person through social media groups, social walks, creative workshops, fun events and ideas factories around issues faced by people with support needs.
Connecting for Good
We are sparking a movement called Connecting for Good that tackles isolation in Coventry.
Isolation makes people vulnerable to abuse, cruelty and loneliness. Communities where people are truly connected to each other end isolation. Our approach over three years will put the emphasis on unlocking people's capabilities to help themselves and those around them.
We aim to reach 3,000 people across the city. People with disabilities, job seekers, recent arrivals, new parents, younger people, older people.
Some, perhaps many, will not be isolated. And through taking part they never will be. Being involved is protective. Everyone benefits. Everyone contributes.
Place-based social action
We are working in the Stoke Aldermoor area of Coventry with local people, groups and the public sector on a social action plan that will see local people leading change action on issues that matter to them and concern everyone.
The vision specifically focuses on children, young people and their families with a series of ongoing activities to help integrate and connect the different communities living in the area.
It is hoped that more and people will get involved – building community cohesion, dealing with problems together and embracing future possibilities.
Compassionate communities
This is a pilot service in North Warwickshire for residents of Atherstone and Mancetter to help develop compassionate communities where local people can care for one another in times of crisis or loss.
A compassionate community supports people through the differing and varied stages of death, improving quality of life and allowing individuals to live out their later years in a way that reflects their individual choice.
Death, dying and bereavement don't happen in isolation and we want to normalise those conversations to bring them into a more positive light. Working with the community and training volunteers as 'compassionate friends' helps lessen the strain on health and social care services.
Well done if you have read to the bottom of this page! Please contact us if you would like more information or to get involved in any of these activities.
Feedback
"Grapevine is amazing. Through some of their staff and work, I've met close to fifty new friends if not more. Well done to you all, you amazing people. Keep up the great work."
Alan, Self Care Social participant, 2019
"Thank you Grapevine for showing me I can be myself and that we all have a right to socialise and enjoyment in the community even if we need a bit of support and encouragement."
Joey, Coventry Youth Activists participant, 2019
I would like to thank you for all your hard work towards getting Libby her job. I am so proud of her and very appreciative of all your work on helping and believing in her. Thank you from a very proud Mum.
Parent of an Accelerate participant, 2019
"We are thrilled to award Grapevine Coventry and Warwickshire the Small Charity Big Impact prize and congratulate them on their amazing work."
Pauline Broomhead CBE, CEO of the FSI, 2019
"You are amazing, the amount of people including L-W-O and me personally, you have supported over the last few years is truly amazing."
Gaynor Leech, Lymph-What-Oedema Community, 2019
"I came to Grapevine as a service user, I grew to believe in their work and saw how much it helped our family to grow and change our thinking."
Mel, Grapevine Deputy CEO, 2019
"People who work together with the community to improve lives. Awesome idea."
Tracy, Help and Connect participant, 2019
"Fantastic bunch of community builders in Coventry. Using stories to enable communities to combat isolation and loneliness. Love them!"
Eira Hale, 2019
"Congratulations to all the Grapevine team – you do wonderful work and find engaging and creative solutions. You have also helped other organisations shift their mindset on many occasions."
David Moorcroft OBE, 2019
"Fantastic experience for our social work students – thanks to everyone in the H Team."
Faculty of Health and Life Sciences, Coventry University, 2019
"Civil society holds the key to tackling some of society's most pressing problems – but we need to learn from and scale the very best approaches. Grapevine is the very best."
Sue Tibballs OBE, The Sheila McKechnie Foundation, 2018
"I'm proud of the difference Grapevine Coventry and Warwickshire is trying to make in a UK that just keeps getting tougher for vulnerable people."
Andrea Mbarushimana, Help and Connect worker, 2018
"Grapevine actually take a person centred approach and care about the context. You are the last people on earth I would label as 'tick box' administrators.

"Grapevine are innovative when necessary, but willing to engage with existing provision.

"Grapevine are gentle. Caring…. You give a damn. It matters to me that you can talk about feelings and this informs the work that Grapevine does."
Andrew, Grapevine participant, 2018
"I think what matters most to me about Grapevine's work is that nobody is alone and everybody gets a chance to explore life's offerings and be a part of something while being treated with respect and recognition that just because you may or may not have a 'disability' or another different form of struggle in life, it doesn't mean exclusion from life's adventures."
Leigh, Grapevine participant, 2018
"What I like about Grapevine is the clarity, simplicity and integrity of its approach. It seems to me to be rooted in an absolute commitment to the person who needs help. A belief in their value, their potential and their rights, actually.

"They build relationships with people that allow a different kind of conversation to take place and then really listen, and think – how can we help?"

"Then, there is the sheer warmth and openness of all those I have met. They are just lovely people. Doing good things."
Sue Tibballs, CEO Sheila McKechnie Foundation, April 2018
"Grapevine has helped both my family and myself to find a new outlook for our lives. I have also witnessed several other transformational journeys as Grapevine staff have walked side by side with someone.

"These relationships change over time until that person is strong enough to carve their own journey and even then staff will be whooping it up from the side lines! These relationships grown both organically and intentionally but never forced."
Melissa, Grapevine participant, 2018
"The movement we've seen in Coventry is revolutionising public health. We can't wait to see what Grapevine do next!"
The Social Change Agency, June 2017
"I would highly rate Grapevine which is why I am currently in my fourth year contracting with them to deliver "Independent Support" on behalf of the Department of Education. They have developed and trailed new ways of working with families and young people where the outcomes have built confidence and resilience. The Grapevine approach has also been showcased by government as exemplary practice."
Martin Bull, Assistant Director and Independent Support programme manager, National Children's Bureau, June 2017
"After attending fabulous Innovation Factory training, I felt motivated… I found it very difficult, but I found my story."
Ju Walton-Evans, February 2017
"The Primary Care Awareness session was a massive success. The evaluations are fantastic. There were so many positive comments about Grapevine. One of the best things about your support is that so many people who attend have said they are going to change the way they do things back at their GP practice."
Health Specialist Nurse, Coventry and Warwickshire Partnership Trust Learning Disability Service, 2017
"The kids make friends between themselves, that never happens. Normally they're only ever brought together when the services want to give them the same treatment, like anger management or something. You don't make friends like that."
Parent of a young person with a learning disability, on 'Wave Rave'
"Grapevine is a dynamic and innovative small organisation which works with an obvious passion for its service users and communities. It has shown excellent standards in all areas."
Kevin Smith, Quality assessor from NCVO, 2015
"Grapevine builds on the strengths, networks and family support people already have, to help them change their own lives."
Lisa Nandy MP, then Shadow Minister for Civil Society, Guardian Newspaper, February 2014
"What is outstanding about Grapevine and the team is that they deliver over and above the contract's expectations and have a really healthy attitude to partnership engagement and working across health and social care and wider community and work at breaking down barriers and promoting integration, which is entirely the approach we endorse at NHS England."
Ranjit Senghera, Senior Manager for Equalities and Health Inequalities and National Lead for Inclusion Health, NHS England, 2014
"Since her hate crime assault, Sarah said: "I needed some support to know what to do. I was scared and stopped going places." Since attending sessions she feels safe to go out again, meet new people and has the skills to cope. "I'm now confident and understand more about hate crime and what to do if it happened again," she continues.
'Sarah', 2014

Privacy
Grapevine Privacy Notice
What information we collect
Grapevine Coventry and Warwickshire Ltd (Grapevine) collects information for the purposes of reporting back to funders, to evaluate our own performance and to contact participants about the project they are currently involved with.
We may collect personal, identifiable information for our records which will be kept securely on our online, backed-up, double password protected system.
All of our funders require reports which often ask for anonymised data including demographics, performance indicators and case studies. Each project will have its own minimum data set.
Why we collect this information
Grapevine processes data for the purpose of self-evaluation and reporting. This allows us to:
Evaluate how well we are doing and monitor if there are any gaps in our work against our organisational and/or project objectives. For example, are we working with enough people who have autism?
To prove our effectiveness to funders – this is crucial in allowing Grapevine's work to continue and helps show our reach, diversity and impact.
For safety and security purposes. To help us to stay safe when we work within communities.
To make sure our participants are safe. For example, being aware of any health issues in order to help a participant stay safe and healthy.
The data on our Charity Log online monitoring system will not be anonymised. This is so we can identify people's progress, hold information that allows us to work safely with them and see what other projects they may be accessing in order to help us work more effectively. All monitoring reports generated for funders, Grapevine staff and the Grapevine Board are anonymised.
Retention periods
Personal data will be held for the duration of a project, plus another two years for analytical purposes.
Grapevine reserves the right to hold information for longer if there is:
A legal basis to do so;
It relates to complaints;
It is essential to retain for safeguarding.
Your rights
Right to be forgotten – You can request to be taken off our database and you can request that all information we have about you be destroyed.
Right to transfer data – On your request we can securely transfer the data we have to another organisation.
Right of access – You have the right to access your personal data including any notes we may have made about you. We will respond to a written request within the 72 hours.
Right of restriction – You have the right to restrict the usage of your data to only certain things. For example, you want us to keep your phone number and disability information but not your ethnicity. This is OK, you just have to tell us.
Right to object – This right means any assumptions made about you through automated methods you can object to. Grapevine does not carry out data profiling.
Right to amendment – Grapevine will endeavour to update our records when possible to ensure all the information we hold is correct. You have the right at any time to request amendments to your information.
Example confirmation
I can confirm that I understand and accept the information above can be used by Grapevine Coventry and Warwickshire Ltd in the following ways:
Monitoring and evaluation purposes, both by Grapevine and by Grapevine's funders;
To contact you about your involvement on the project;
To contact you about any further opportunities (new projects, help, support) at Grapevine.
Please tick if you want to receive marketing information from Grapevine in the following forms. If you leave these blank you will NOT receive any marketing communications from us.
If you would like to speak to someone about this further, or have a data access request, please contact Adam Hives – Grapevine Operations Manager on 02476 631040 or ahives@grapevinecovandwarks.org
I consent to Grapevine holding data in the ways detailed in the above privacy notice and understand my rights under the General Data Protection Regulations (2018). I understand that if I want to discuss anything further with Grapevine about my data they can be contacted in the ways above.
Name:
Signature:
Date:
Staff member who spoke to you (if applicable):