https://www.grapevinecovandwarks.org/wp-content/uploads/Community-choice.jpg
A quarter of a million in government and lottery cash is being injected into one of Coventry's most deprived areas following a successful bid by Grapevine and a group of community-minded citizens.
It's part of a £2.3 million nation-wide pot of funding to help people across England make their local areas a better place to live by investing their own time, skills and connections.
Announcing the funding in a House of Commons debate last week (14 February), Minister for Civil Society Mims Davies said:
"This investment in communities the length and breadth of the country will help even more people take action on the issues they care about most, including helping more volunteering, giving more money directly to local causes that people feel connected with in their community and supporting even more simple neighbourly acts, which can mean so much."
Of the 10 triumphant partnerships, just two are Midlands-based and only Grapevine in the West Midlands / Warwickshire area will benefit from the money provided jointly by the Department for Digital, Culture, Media and Sport (DCMS) and The National Lottery Community Fund.
It follows January's news that Grapevine is bringing another £97k into the city to boost a community of connected self-care amongst residents with a long term health condition or a chronic illness (also funded by DCMS and The National Lottery Community Fund).
The £250k Place Based Social Action Scheme in Stoke Aldermoor will continue to build on foundations already laid by a group of local residents led by six women.
The six have been meeting weekly for several months to share stories and ideas on how they might transform their neighbourhood into a place less divided by difference and more united by a common purpose to be better.
The process to this point has involved around 500 conversations, 10 social suppers, a trip to Weston-super-Mare and a bit of Grapevine magic!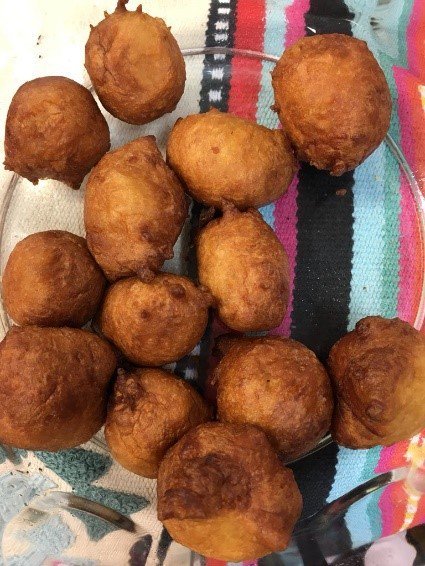 The group's vision specifically focuses on children, young people and their families with a series of ongoing activities to help integrate and connect the different communities living there.
Some of the ideas in the 'social action plan' so far include a one stop support shop; more training opportunities for young people; improved provision for families to build parenting skills and raise aspirations; a family walking group; a summer school; and the creation of an annual festival to celebrate the area's diversity.
Stoke Aldermoor is not unique in many of the challenges it faces – reduction in services, integration of new arrivals, unemployment, crime, social apathy and external stigma.
The funding however greatly increases its chances of changing these dynamics by getting others involved, building community cohesion, dealing with problems together and embracing future possibilities.
Follow the Stoke Aldermoor story as it unfolds on our website, Facebook, Twitter, Wakelet and very soon… Instagram!