https://www.grapevinecovandwarks.org/wp-content/uploads/Idea-pic.jpg
Last week's Ideas Factory Cov was a great success!
30 people from our Feel Good Community came along to Fargo Village in Coventry last Tuesday evening (17 April) to help generate new ideas and projects to keep the group busy, creative and positive.
And from a total of 50 creative concepts put forward at the event hosted inside local bakery and café bar Backhaus & Co, three main ideas emerged as the most popular and doable. They were:
Themed monthly meet ups
Another Feel Good Festival / Createathon
A new campaign to get Feel Good voices heard more widely
There were also several kind offers of possible venues for the events.
The next step is to develop these ideas over the coming weeks. Look out for updates on our website and on Facebook @FeelGoodCommunity.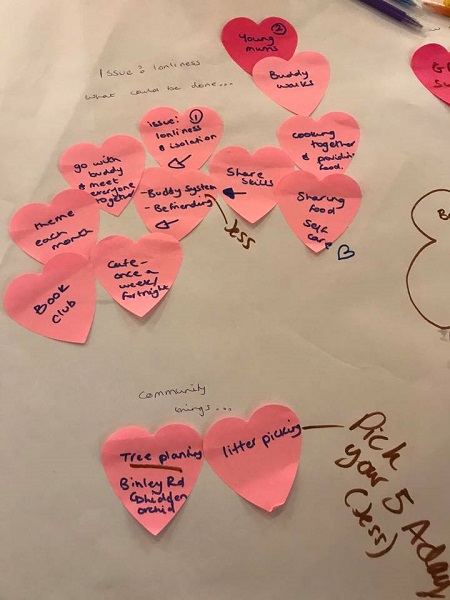 NEW WEBSITE!
The Feel Good Community promotes health and wellbeing through creativity and social action. Anyone can join in but particularly those with a long-term health condition who want to be part of a like-minded community and to feel good.
Visit their new website at feelgoodcom.org
Join the #FeelGoodAmbassadors Facebook group here.