https://www.grapevinecovandwarks.org/wp-content/uploads/Mel-Gaynor-Dawn-web.jpg
The third in our series of 25 stories for 25 years of Grapevine is the story of Gaynor Leech.
Gaynor was diagnosed with breast cancer in 2010 and as a result of radiotherapy treatment the following year, she developed Lymphoedema – a life-long condition that causes swelling in the body's tissues.
Although there is no cure, it can be managed and treated but this has meant a huge change in lifestyle for Gaynor. It hasn't held her back though from establishing a community of help for others with the same condition. And this is where Grapevine comes in.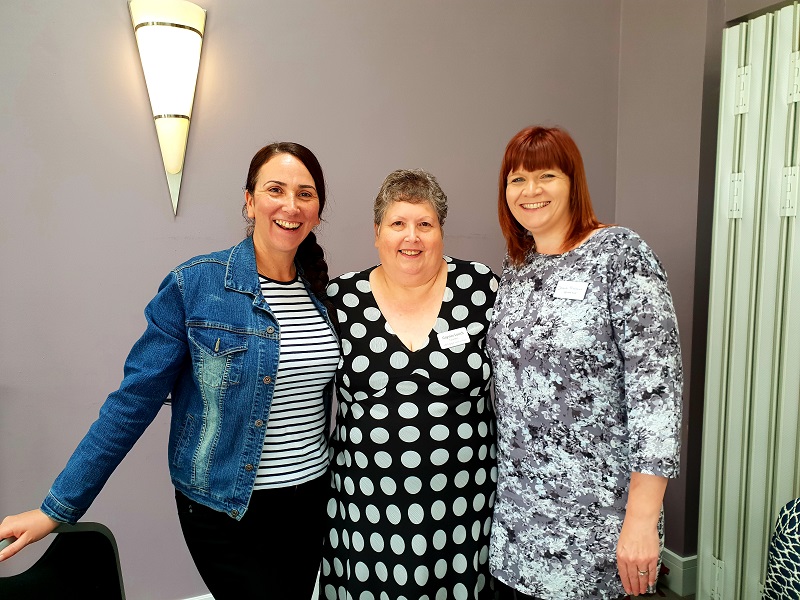 Her involvement with Self Care Social, Feel Good Ambassadors and the Collective Leaders Group has in her own words, "transformed the way I think about volunteering. I have found a way to incorporate everything I have learned from Grapevine into my lymphoedema support group."
She admits her approach to running Lymph-What-Oedema (L-W-O) had previously harked back to a time before the internet where geography determined reach and having a platform to share stories on a much wider scale simply didn't exist. Gaynor takes up the tale from her first Innovation Factory with Grapevine…
"I am fortunate, I do not have a problem in walking into a room full of strangers, but it was clear from the start that this was very different from anything I had ever attended before.
"I had struggled with both the business side and getting our voice heard in the community.
"I was so out of my depth and comfort zone on the first course but it really did change my thinking. There were so many ideas, the language used was different, the importance of storytelling, the pledges all very new to me."
Helping people and communities use their untapped power to create better futures – strengthening through natural networks of community support that bring opportunity and help people take charge of their lives is what Grapevine is all about. This has certainly proved true for Gaynor.
"The most important aspect of working with Grapevine is the people I meet. Each and every one of them either lives with a long-term condition or takes care of someone who has a challenged life, and yet they are passionate about helping others with daily challenges.
"I come home feeling inspired and this then reflects in my approach to life and volunteer work. Through the storytelling, I can see how my writing style has changed.
"Living with lymphoedema can be very isolating so working on social self-care is very important to my group. A place where they will not be judged and a place where we can share knowledge, information and community. I do not want others to feel the way I did when I was first diagnosed.
"All of this progress aside, I was still surprised – and thrilled – to become a Self Care Champion for the Self Care Forum recently."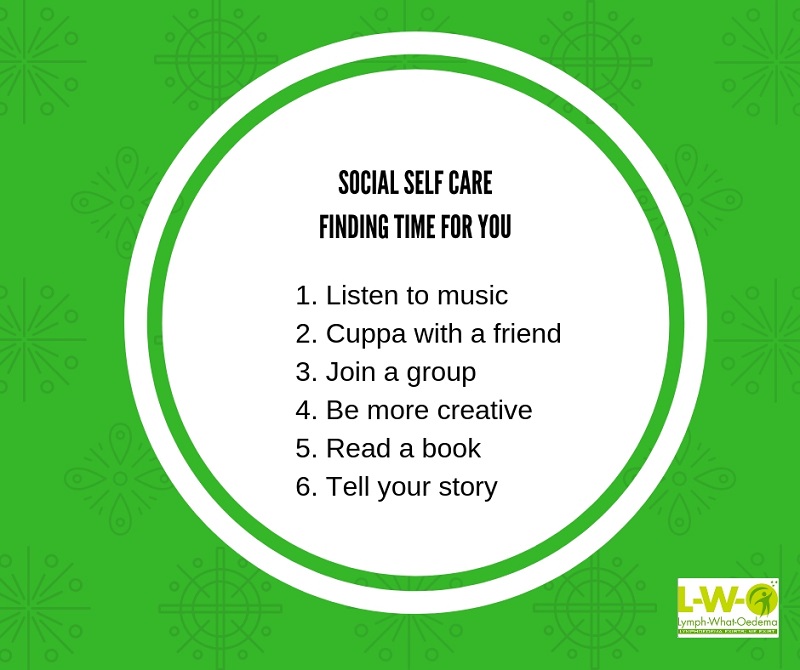 For those in similar situations, Gaynor's advice is to "look around at your local community, network – see who is out there, ask for help. See if there are organisations that are of similar size to yours or with the same ethos.
"The training I have received from Grapevine has been invaluable – the connections you make will be one of your biggest assets."
And what does the future hold?
"The journey of living with lymphoedema and running L-W-O are things I would never have envisaged for myself. Even with all the knocks and frustrations, I love what I do, I love that I have a purpose in life and while I do take good care of myself, I love being busy. Importantly, I love that in a small way L-W-O has contributed to raising awareness of lymphoedema.
"Thank you to Melissa, Naomi and Dawn for the encouragement, help, patience, time and support that has helped me transform my thinking of volunteering in the 21st century voluntary sector."