https://www.grapevinecovandwarks.org/wp-content/uploads/SA-John-and-man-with-turban-1_opt.jpg
We recently lost a friend and supporter who has been with us since 2019, capturing our work through his lens. Today we remember John Whitmore through a selection of our favourite photographs of his.
John was a talented man and a pleasure to know, frequently showing up at late notice for the things we asked him to photograph in his typical easy-going style. This is our small contribution to celebrating his life.
Sending our love and strength to his family at this sad time.
April 2019 – We met John one grey Tuesday afternoon at Bell Green Library in Coventry to capture an arts and crafts group set up by local woman Tracy to help isolated people connect and find friendship. We're not sure what Grapevine's Michelle said here but it must have been funny!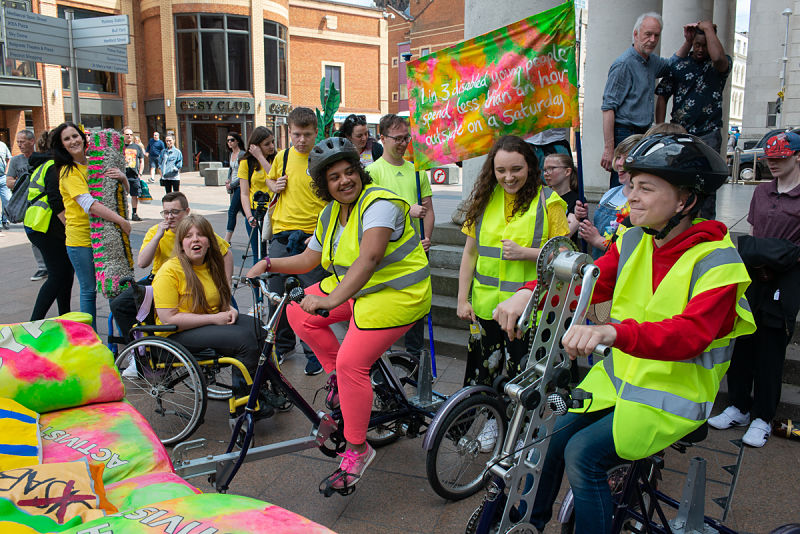 May 2019 – Coventry Youth Activists prepare to take centre stage in Broadgate, Coventry with their sofa on wheels. We received so many amazing photos of before, during and after the event that John clearly enjoyed his day with the young people.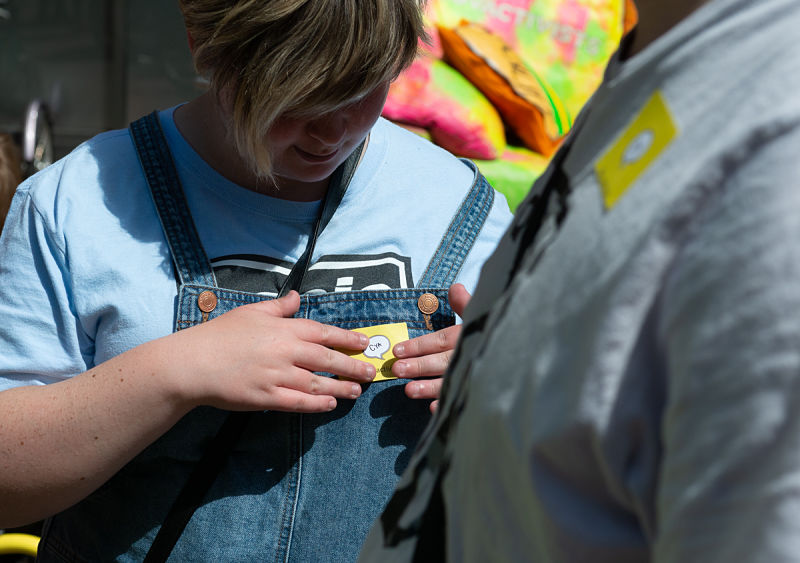 May 2019 – John had a knack of capturing not only group action shots but also individual moments with people unaware of the camera's gaze.
July 2019 – Rishard looks back at the camera at the Big Plan celebration party in summer 2019. Here we get a glimpse of Rishard's larger-than-life personality, ready to perform for his audience from Teenvine Plus.
Summer 2019 – Stoke Aldermoor's place based social action project hosts a community party in the park, caught here in black and white on one of John's favoured Ilford cameras.
August 2019 – Connecting for Good Cov's Walk and Talk wends its way through Coventry city centre to raise awareness and spark action against loneliness and isolation.
August 2019 – Connecting for Good Cov Walk and Talk. We're lucky to have more than one camera person at many of our events. John was always happy to share camera duties with community members and talk techniques and angles with anyone who came along.
August 2019 – A photo of our Sophie on the megaphone with Coventry's iconic Council House as the backdrop.
August 2019 – The Walk and Talk culminates in tea and coffee at an independent Coventry bar. John was great at catching these moments which we can use again and again. Also at making a megaphone momentarily appear that it is a coffee urn… magic!
September 2019 – Grapevine's team away day at the University of Warwick. A moment of madness explained as staff miming fairy tales for other teams to guess! John captured all the action.
October 2019 – Deputy CEO Mel Smith and Grapevine CEO Clare Wightman share a joke behind the microphone at our 25th anniversary celebrations. John joined us for the whole day to record the occasion.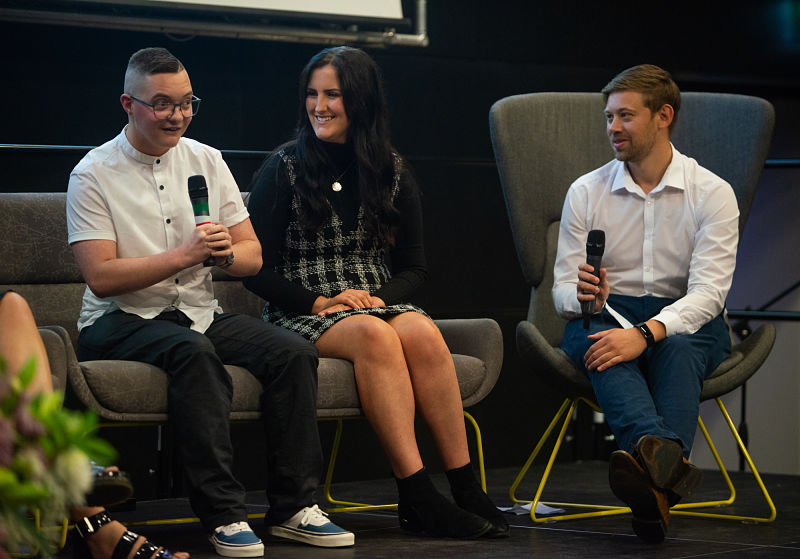 October 2019 – Joey from CYA shares his story with Molly, Adam and the 25th anniversary party audience.
October 2019 – New Vibes DJ Sound System, borne out of a movement for more accessible nightlife in Coventry, party behind the decks at our 25th anniversary.
October 2019 – Harry (left) and John make the most of the props in our 25th anniversary party 'camera booth'. Here John captures the other John's big personality perfectly. John is a member of our Health Team.
In memory of John Whitmore. Thanks for reading.