https://www.grapevinecovandwarks.org/wp-content/uploads/Dom-F-photo-CfG-welcome-box-900.png
Doors are open to join us at Collaboration Station next Wednesday (18 May)!
Collaboration Station is Coventry's monthly ideas night, open to anyone who wants to make the city more inclusive and connected.
The free hour and a half event happens on the third Wednesday of each month from 6:00pm to 7:30pm (arrivals from 5:30pm) at Esquires Coffee inside Coventry Transport Museum. A warm, creative space at one of our city's most fascinating museums.
If you are joining us for the first time, we guarantee a friendly welcome. You don't have to prepare anything in advance (unless you'd like to host a breakout space on an idea close to your heart – click here for how to do this) – our wonderful team will guide you through.
There's even a box containing sensory and colouring items if you would like to use them while people are talking. We want everyone to feel at home.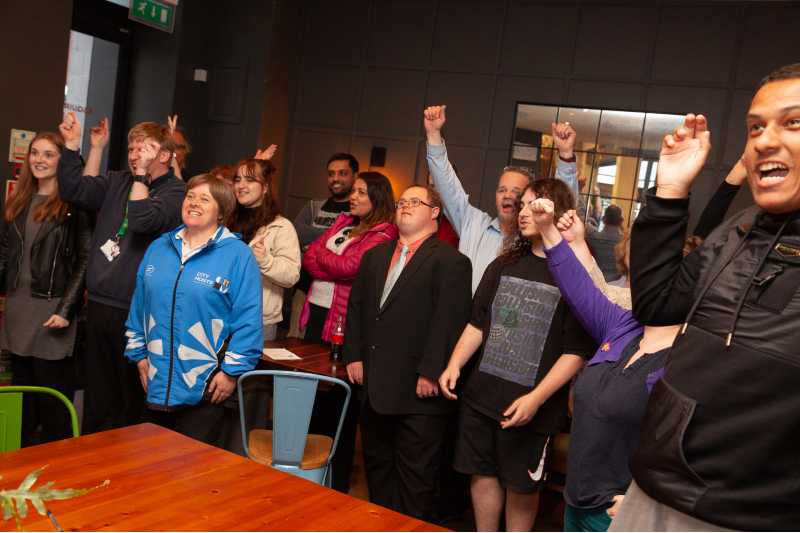 After introductions, this month you can choose to join one of the following breakout spaces:
Resting Spaces Network with Ashley, Trevor and Susie to recognise the needs of people with invisible disabilities to have rest friendly spaces around Coventry.
Inclusive exercise with The Community Mile – sharing our ideas on how to make Coventry's Community Mile happen.
The Connecting For Good Cov ecosystem and how it is growing long-lasting social change through solutions led and collaborated on by the people living and working there.
Register for a free ticket (so we can make sure everyone has space) by clicking this link.
Find out more about Connecting For Good Cov's mission to end isolation and marginalisation in Coventry and reform the system that allows it by visiting the website. This work is part of our #SparkingCommunityAction strand at Grapevine.