https://www.grapevinecovandwarks.org/wp-content/uploads/900-Advocacy-Officer.png
We have two brand new jobs on offer at Grapevine – which means two different but equally fantastic opportunities to work alongside people in local communities, learn from experienced co-workers and develop your own role.
First up is the position of Community Organiser in our Healthy Communities Together programme.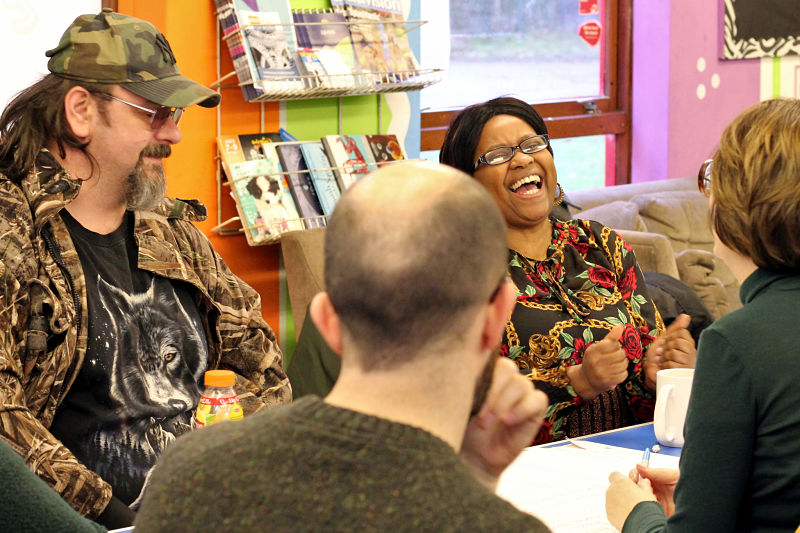 Your mission will be to nurture a neighbourhood (Willenhall in Coventry) where people, groups and services work together in new ways, combining their strengths to tackle what's going wrong to create a healthy community.
Working with our programme manager, you'll be part of a team of voluntary, local authority and NHS partners supported by one of the UK's leading health transformation organisations, The King's Fund.
Your focus will be on listening, building relationships and organising local people and groups to take action that makes a difference as equals alongside other partners.
Are you the self starter and thoughtful relationship-builder we are looking for? Can you think strategically to confidently relate to institutions, city leaders, small groups and ordinary citizens? If so, we would love to hear from you!
Click this link for more background on Healthy Communities Together, plus benefits and desirable skills and experience.
This 12-month full-time role (37 hours per week) in our #ShiftingPower action strand (click the link for more) is based in Coventry with a salary of £28,226 per year. Closing on 8 July 2022 at 9.30am.
New opportunity number two is for an Advocacy Officer working with our (also new) Senior Advocate for people who are ineligible for statutory Care Act advocacy and lack someone who can advocate for them.
There is a high level of need in Coventry for a non-statutory advocacy service for autistic people and people with a learning disability living, not least, in the shadow of the Covid pandemic.
The people you work with in this role will be a varied bunch, either living independently or with family and not receiving any local government help because their level of need is seen as low.
This facet of our #StrengtheningPeople strand of action (click this link for more) helps people get around their challenges to find a better life with the opportunities, informal support and community friendship we all want and need.
Could you work alongside our dedicated Help and Connect team putting people in charge of their lives?
The role is permanent, part-time for 33 hours per week. The salary is £25,419 pro rata per year. Closing on 8 July 2022 at 9.30am.
Click this link to find out more about the new Advocacy Officer role at Grapevine.
Follow this link to our Careers page for more about working at Grapevine.
Our website and social media channels will help you understand what we do and why. Please contact us with any questions.