https://www.grapevinecovandwarks.org/wp-content/uploads/Feel-Good-040418-4-web.jpg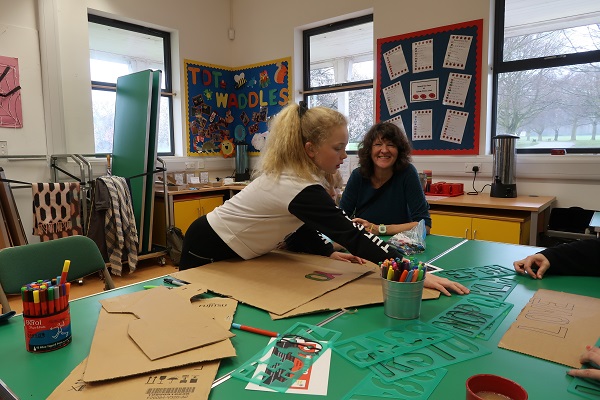 The recent Easter washout wasn't enough to prevent a 33-strong group (plus our Feel Good Ambassadors and one particularly enthusiastic dog) from attending April's Feel Good in the Park.
As a quick 'crafty' alternative to a long walk round the Memorial Park in the rain, the group gathered inside to create pom pom animals, helping hands cards, Feel Good banners and scratch doodles – ably supported by crowdsourced cake, sweet treats and hot drinks.
And a walk was still on the cards… meaning those who participated in the 4 April event combined having a go at some indoor creative pursuits with some much-needed time in the fresh air in the park.
Follow the Feel Good Community on Facebook for details of future events and if you have any ideas or want to get involved in planning or hosting a Feel Good activity get in touch with Melissa or Naomi by email.
The Feel Good Community is a people-powered movement in Coventry helping those with a long-term health condition take healthy, creative steps towards feeling good.