https://www.grapevinecovandwarks.org/wp-content/uploads/Changemaker-University_opt.jpg
It's the first day of term at Changemaker University! Movement makers already on their journey with Grapevine are being invited to enrol – before we open up for further 'terms' later this year.
Starting today, the 'students' – with all different experiences of social isolation – will move through a collection of 'modules' via Zoom until the end of May including:
How to frame the purpose of gathering in the first place

Crafting stories and calling others to action
Building relationships with an intention to make a difference
The art of reflection
How to create powerful social media content
Power and leadership
Gemma Musgreaves, a community organiser who has just celebrated her first full year with Grapevine, explains: 
"For the past few years at Grapevine, we've been learning a lot from working with local changemakers to develop various people led movements battling isolation in Coventry.
"To share our gratitude we are launching 'Changemaker University' and sharing some of the things that we feel will help to further build our community of changemakers, interested in gathering people and keeping Coventry connected.
"We will share some of the tips that we have learned so far about how to organise an online event to gather people with purpose and ensure everybody has a chance to interact."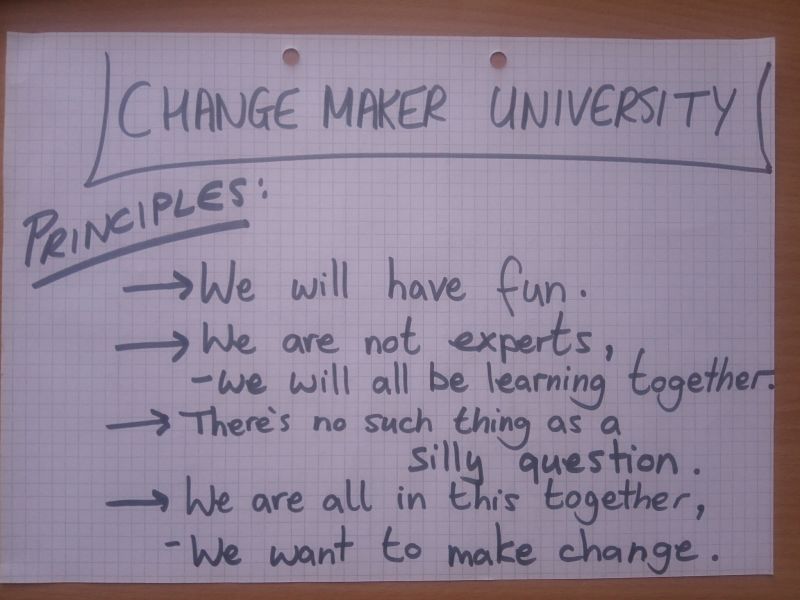 The first session on 'Using Zoom to Connect' happens today at 3pm and the second, 'The Art of Gathering via Zoom', is on Thursday (30 April).
There will then be two sessions per week for the next four weeks, culminating in a 'graduation ceremony' / Zoom party on either 27 or 28 May.
If Changemaker University has sparked your interest in our work and #connectingforgoodcov movement, get in touch with Gemma by email.