https://www.grapevinecovandwarks.org/wp-content/uploads/900-Lego-impact-measurement-by-Fee-on-Medium.png
Last month we brought news of an exciting addition to our community organising practice in Coventry and Warwickshire – a knowledge bank of the highs, lows and everything in between week-by-week, recorded by our team of organisers.
We're using Medium to share our perspectives and methods with a wide ecosystem of practitioners, experts, journalists, thought leaders and individuals looking to delve into community organising practice – with whom we can be curious and deepen our understanding of the world too.
If you haven't yet heard of it, Medium is an open digital platform where anyone can publish their writing, forging connections with collaborators across the globe. This online community already has over 100 million subscribers.
Our community organisers get together at the end of each week for 30 minutes of dedicated writing time that captures the week's reflections and learning before sharing them instantly with this international audience.
As Fee writes: "30 minutes a week is a reasonable commitment with a worthwhile reward of helping your readers to build a picture of the unique and powerful way that you work.
"The goings on that don't always show up in statistics."
Fee's latest blog this week, 'Meaningful impact measurement for the charity sector: help!', shares three ideas on measuring impact in a world of time constraints, low resource and looming deadlines when you're already working at or above capacity.
But you are not powerless in this situation.
Fee on funder reports: "Whilst they are enabling you in a monetary capacity to carry out the work, don't lose that this is ultimately your work, not theirs.

"They will have their impact measurement criteria you will need to meet and that's okay. It's also okay for you to tell them when their impact measurement may be missing crucial insights that your organisation values at its core."
Follow this link to read Fee's example and the rest of her latest edition of Week Notes – how we work freewriting into each week, the public narratives we help craft in a way that can be adapted to any audience and any person's experience of the world, and an opportunity to get in touch with Fee about free training on organising practices starting this March.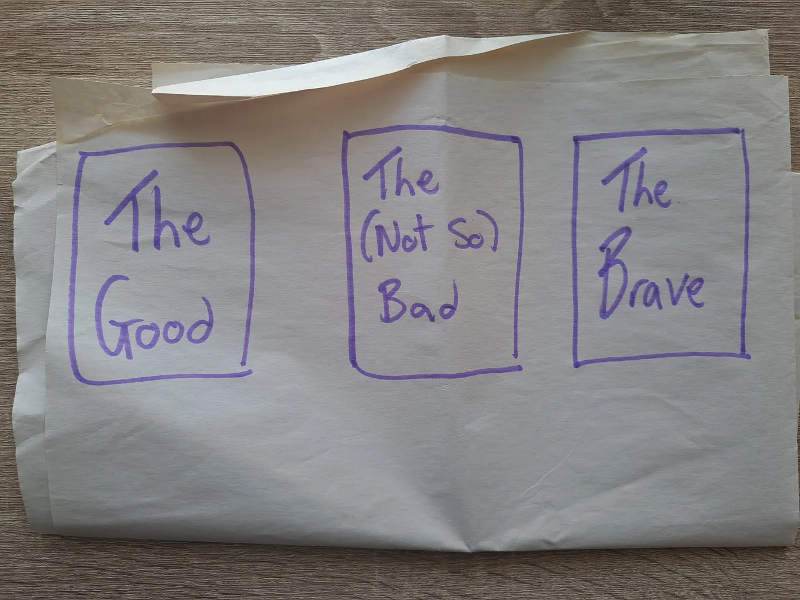 Our second blog this week comes from Gemma, bringing you with her on a one-to-one with a community member who chanced upon the work through curiosity and is now developing leadership skills as part of a core team of community changemakers.
Gemma also gives an honest insight into the balancing act of managing different personalities in one room and her pride at the team's response to an unexpectedly transphobic narrative at a local theatre performance. When taking action in the moment is necessary and different to your usual methodical approach.
Click here for Gemma's 'The Good, The (not so) Bad and The Brave'.
Check out more Grapevine Cov and Warks Community Organisers articles on Medium here and follow for new blogs as they're posted.