https://www.grapevinecovandwarks.org/wp-content/uploads/GV-strong-thumb.png
We strengthen people by uncovering their talents and passions. Then we use these to create natural networks of community support. Networks that strengthen, bring opportunity and help them take charge of their lives.
Follow us on Facebook, Twitter and Instagram for more on our work strengthening people.
Accelerate
Accelerate helps disabled people get work in Coventry or Warwickshire. Support is also given to both employer and employee once work is secured. Contact the team at accelerate@grapevinecovandwarks.org.
Accelerate is a Building Better Opportunities Project funded by the European Social Fund and The National Lottery Community Fund, delivered by a local partnership of organisations providing people with access to a wide range of job support services.
Help and Connect
Help and Connect is for people with a learning disability in Coventry to make a plan, get connections, get work, stay healthy and stay safe. We help with the most pressing needs first then equip people with skills, knowledge, support networks and readiness for self-management and onward opportunity.
Contact helpandconnect@grapevinecovandwarks.org to refer yourself or someone you know to the project.
Advocacy in Coventry
Funded by the Henry Smith Charity, this service is designed for autistic people and people with learning disabilities who are aged 17 or over and not receiving any statutory support.
Grapevine's fresh approach to advocacy offers a one-to-one service within a rich ecosystem of support proven to change people's lives for good.
Our approach pulls people back from the margins of crisis by resolving advocacy issues and building self-advocacy skills. When that is done, the ecosystem of support turns those outcomes into sustainable ones, increasing internal and external resilience and preventing future crises.
Email advocacy@grapevinecovandwarks.org to refer yourself or someone you know to the service.
Teenvine Plus
Teenvine Plus is an intensive development programme for teens with autism or learning disabilities in Coventry. We help learning disabled youngsters to get the friendships, confidence and skills they need in order to mature into independent young adults able to achieve their ambitions.
"The kids make friends between themselves, that never happens. Normally they're only ever brought together when the services want to give them the same treatment, like anger management or something. You don't make friends like that." (Parent of a young person with a learning disability)
We're always on the lookout for 'buddies' too who are aged 13-18 and want to help our young people build a connected future and make some amazing memories. Email teenvine@grapevinecovandwarks.org to volunteer your time to change lives.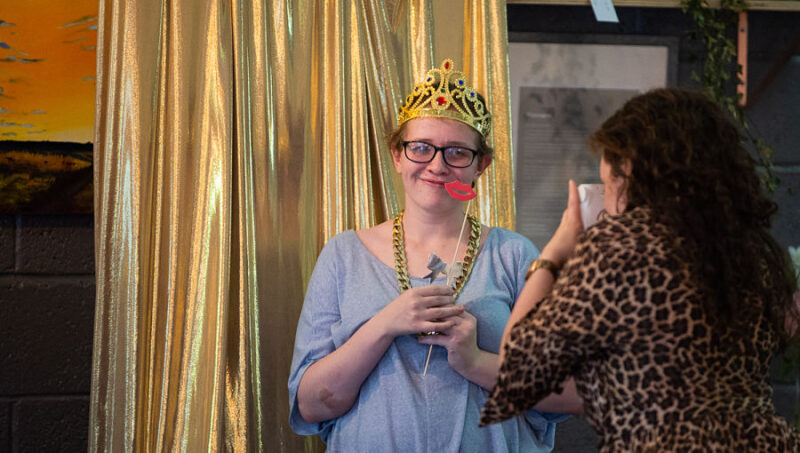 Teenvine Plus Covid-19 Next Steps
Teenvine Plus Covid-19 Next Steps is an extension of the Teenvine Plus project, focusing on young people with Special Educational Needs and Disabilities (SEND) who are among some of the most disadvantaged by the pandemic.
This project gives them access to the creative freedom to express their identity and make a plan for the future – boosted by new support networks, experiences and ambitions that grow and change as they do.