https://www.grapevinecovandwarks.org/wp-content/uploads/900-Teenvine-BBC-CWR-Make-A-Difference.png
Our Teenvine Plus project made it to the final four for 'Community Group' at last weekend's BBC CWR Make A Difference Awards – an annual celebration of people going above and beyond in their local communities.
Winners across eight categories were announced at the HMV Empire ceremony on Sunday (17 September) with the Community Group category shining a light on groups who have helped to genuinely change lives.
We were especially honoured as Teenvine Plus was nominated by the parent of one of the young people we have worked with.
Teenvine Plus is our intensive development programme helping Coventry teenagers with special educational needs and disabilities (SEND) grow the friendships, confidence and skills to achieve their dreams.
Project worker Sarah Grove and young people including Mayzee, Josh and Storm represented the project at Sunday's event and enjoyed experiencing a glitzy awards ceremony first-hand.
Congratulations to winners Urban Goodies and their Community Fridge which distributes surplus food to people across Coventry.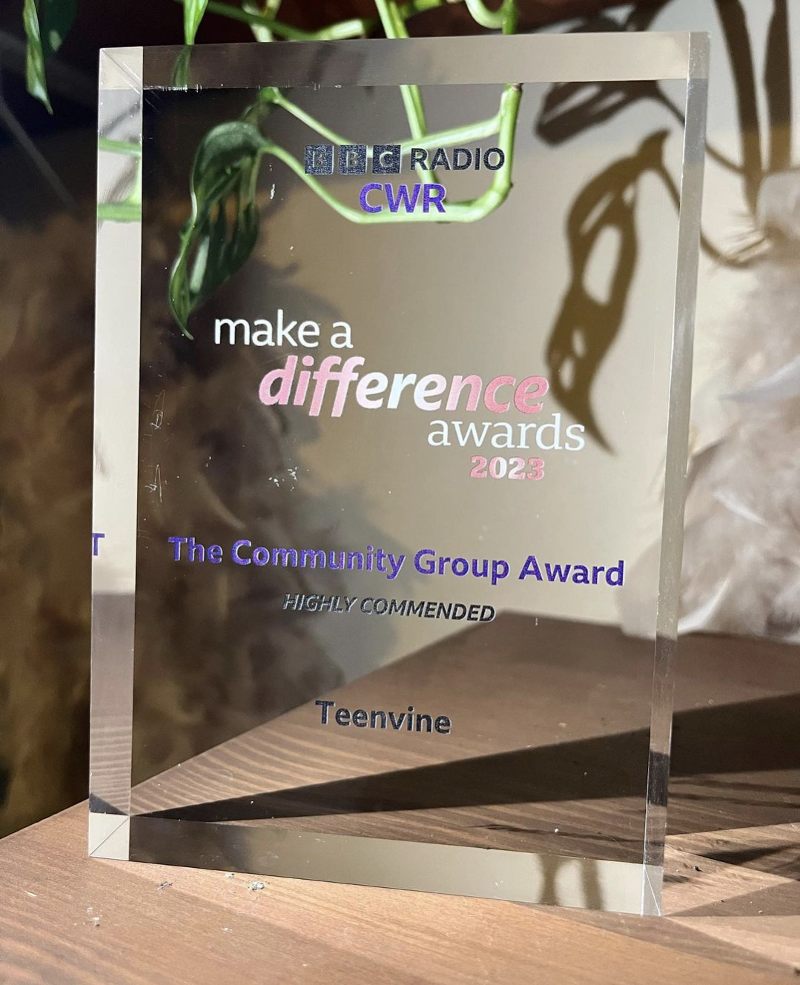 And thank you to BBC CWR for putting together such a worthwhile celebration. Also to the judges who placed us in the final four.
We'll close with some feedback from parents of our Teenviners on how the programme has changed their children's lives and future possibilities.
You can also click this link to hear the BBC CWR interview and this link for photos of our recent Summer Festival marking the end of 12 months with Teenvine for 30 youngsters as we welcome 30 more this month.
What parents say about Teenvine

"I can't tell you the difference it's made to us as a family." (Mayzee's mum)

"If it hadn't been for Teenvine, I honestly don't know where he would be right now." (Josh's mum)

"She'll come back beaming, 'that was amazing! I want to do it again!'" (Storm's mum)

Teenvine Plus and Teenvine Plus Next Steps form part of our #StrengtheningPeople work.