https://www.grapevinecovandwarks.org/wp-content/uploads/The-gang.jpg
An early Spring evening in Coventry, the last Saturday of March. Crowds are arriving for a gig at a former coal storage bunker in the city's Canal Basin, now a thriving music and arts venue.
But this is no ordinary gig – it's months of hard work come to fruition to take one troubling statistic and make inroads into changing it.
This is the first Coventry Youth Activists (CYA) #CYASaturdays gig, a campaign aiming to challenge the fact that one in three young disabled people spend less than an hour outside their home on a Saturday. A day when most other people are out and about enjoying what the weekend has to offer.
The story behind the statistic tells how for some of these young people logistics can be the problem – wheelchair access for example – and for others, fear of the unknown, not knowing how to find the place they want to go to and what to do once they get there, stop the fun before it even starts.
So Grapevine's youth democracy group set about doing something about it and everyone – CYA included – has been amazed by its success.
#CYASaturdays Presents SOLD OUT with over 100 gig-goers of all abilities coming to The Tin Music and Arts event on 30 March.
It showcased three acts, all donating their time for free, plus inimitable double act Rishard and Richard (referring to themselves as Coventry's answer to Ant and Dec) compering the night.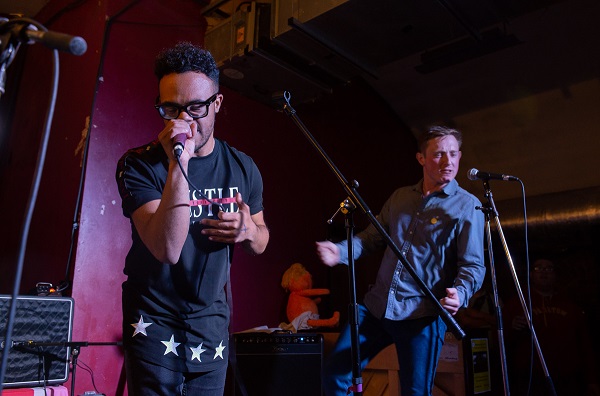 Young people came from all over the city, finding out about the event through social media, events and meet ups and school mailers. Some came with family, others with friends and some had never been to a gig before. Three even got up on stage to sing!
One Mum commented that her son enjoyed the gig and for her "it was important as it provided an opportunity for him to be a 14-year-old." And that's the whole point really.
The CYA 'crew' wore their trademark yellow t-shirts firstly to offer a point of contact for anyone feeling unsure and secondly so they could rightly own the success of the night!
But they didn't do it alone. So a big thank you to the venue, to the acts Izeidi Izeidi, Duck Thieves, Lily Hayes (from CYA), Rishard Beckett and Richard Walls. And of course, everyone who came and had fun! Until next time… [mic drop].
Photos by John Whitmore Photography.
About CYA and Grapevine's 25th anniversary
CYA is a group of young people of all abilities who want to challenge and change inequalities faced by themselves and others.
Their numbers have grown from two when the group was first funded by the Henry Smith Charity in 2017 to 17 this month.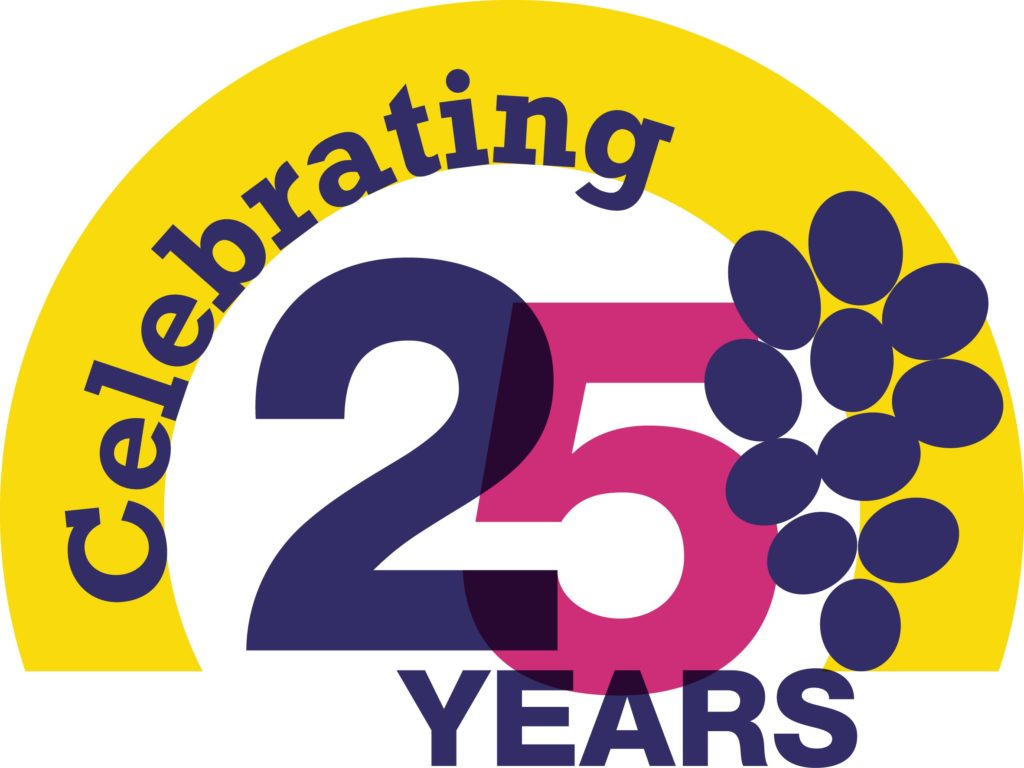 We're celebrating their story as the first of our 25 stories for 25 years of Grapevine. Look out for more stories and a big event coming in October!
CYA are meeting fortnightly to progress their next #CYASaturdays ideas into plans and action. Want to know more, get involved or offer help? Check them out on Facebook, Twitter and Instagram or email mgillespie@grapevinecovandwarks.org