https://www.grapevinecovandwarks.org/wp-content/uploads/900-Being-Human-banner.png
Saturday's spectacular This Is The City parade brought the colour and crowds to Coventry in abundance. And members of the Grapevine family were proud to join the sea of familiar faces to represent our work and people's achievements over the past 12 months!
Parading alongside us in the Being Human section of the carnival-style event were some of our Connecting for Good Cov changemakers, Coventry Youth Activists (CYA) – riding the crest of a wave following their nomination for a national campaigners award – New Vibes DJs and allies from Creative Kindness and other parts of our wider network. Ascension Dance Company, Queer Disrupt, Fostering Families, The Saturnos and Friends featured in our vibrant section too.
We had a wonderful time in the sunshine shining a spotlight on the people of Coventry and some of their stories, celebrating the diversity and joy of being human. People, Power, Pride! A huge thank you to our creative lead for Coventry City of Culture 2021, Jo Gleave, who put us through our paces in the run up to the event.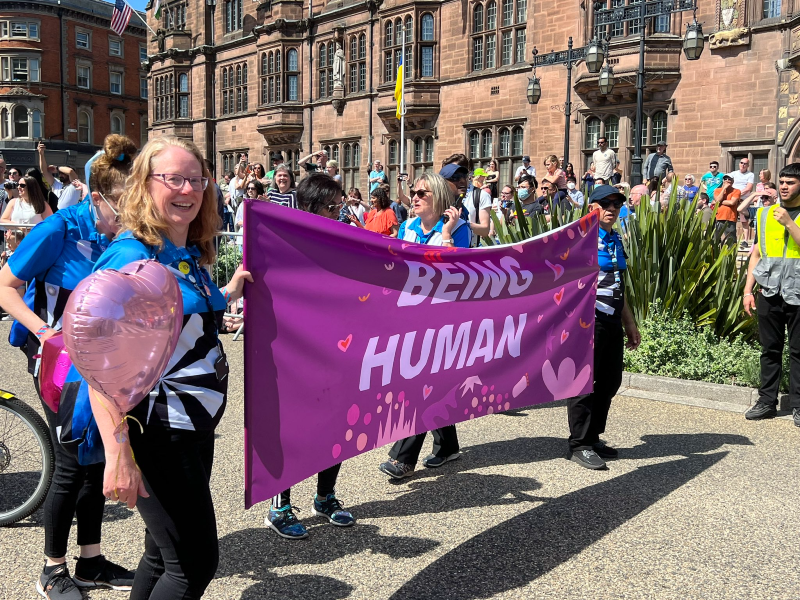 Saturday's parade featured over 1,000 people from Coventry and beyond – including dancers, musicians, cyclists, school children, singers, artists, faith leaders, athletes, drag queens and more.
The 12 sections of the This Is The City parade showcased the inspiring work that has taken place in Coventry over the past 12 months as UK City of Culture.
The 12 sections were: Welcome, Sanctuary, Harmony, Freedom, Peace, Utopia, Coventry in the World, City of Light, Being Human, Hope, Amazing Women and Green Futures.
The parade started and ended at Cox Street Car Park and travelled on a 2.8km route around the city centre, passing Coventry Transport Museum, Belgrade Theatre, the former IKEA Building, Bullyard, The Wave, Assembly Festival Garden, Coventry City Council House, the Herbert Art Gallery and the Elephant.
It was the city's longest ever carnival-style parade and about 350 metres in total length from front to end.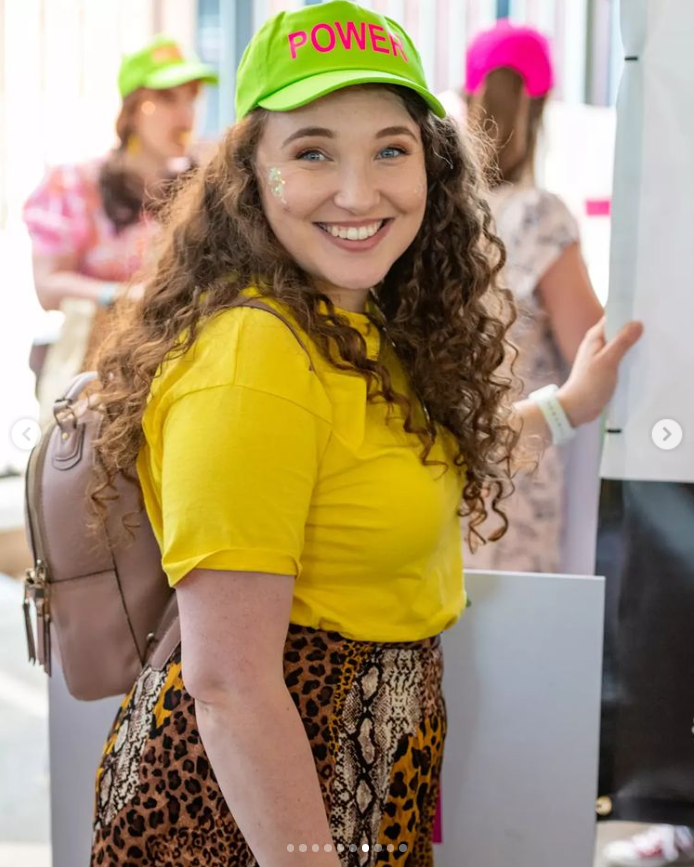 Grapevine's Deputy CEO Mel Smith said: "This Is The City was having it LARGE! So many friendly and familiar faces. We didn't get to see it all as we were too busy Being Human. So lovely to now be sitting here, feet in a bucket of cold water watching the whole of the parade on BBC Coventry and Warwickshire!"
Look out for more on City of Culture, and our time as one of four host community organisations, drawing to a close soon.
Further reading

Please click the following links to read news coverage of the day.

Colourful carnival celebrations on BBC Coventry and Warwickshire.

Spectacular parade marks end of Coventry as UK City of Culture in the Coventry Telegraph.

In Pictures: Thousands attend 'mind-blowing' parade to celebrate Coventry as UK City of Culture.