https://www.grapevinecovandwarks.org/wp-content/uploads/IMG_1076_opt.jpg
A crowd of Coventry movement makers walked and talked their way through Coventry city centre exactly one year ago this week!
2020 has been unexpectedly different to 2019… to say the least. Here's a look back to last summer – when we didn't know what was just around the corner and how every single one of us would soon be isolated in one way or another.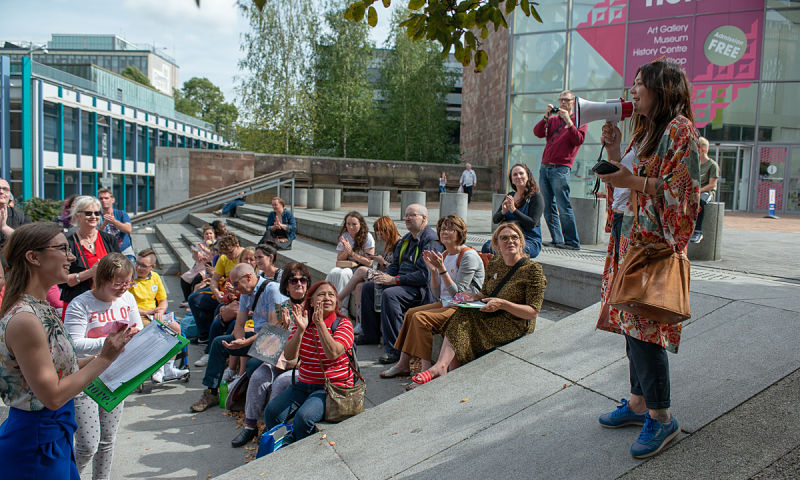 On 30 August 2019 we took to the streets for a 'Walk and Talk' between traffic, across public parks and through busy shopping precincts.
What a day it was … powerful stories from local changemakers, a strong feeling of solidarity in our fight against isolation and our connections with one another strengthened.
Taking action together is powerful. We can't wait to take to the streets again one day, but for now there's loads to get involved with. Keep tuned in or give us a nudge if you'd like to know how you can get involved.
We are still gathering to tackle isolation together in Coventry in every way we can. Join us.
Follow Connecting for Good Cov on Facebook and Instagram.
Walk and Talk videos

Watch short clips of last year's #socialactionhubcovandwarks Walk and Talk through Coventry city centre on the Connecting for Good website.

There's lots more to discover on the website too – check it out!