https://www.grapevinecovandwarks.org/wp-content/uploads/Whats-on-this-week.png
Life in lockdown is hard but at Grapevine we know of lots of opportunities to connect with other people (online for now) and hopefully feel better in their company.
So we came together as a team to put the information in one place for anyone – especially those people currently most isolated and lonely as a result of the pandemic – to find out what's out there.
Here's a selection of posters we've put together and a description of each. Take a look and follow the instructions if you'd like to join in. As with everything we do, everyone is welcome. But we do hold back Zoom links from posters and social media to keep everyone safe.
We'll add more over time (there is plenty going on!) and update the details if they change. In the meantime, please email or call us if you need help accessing online events or would like further information. Click here for contact details.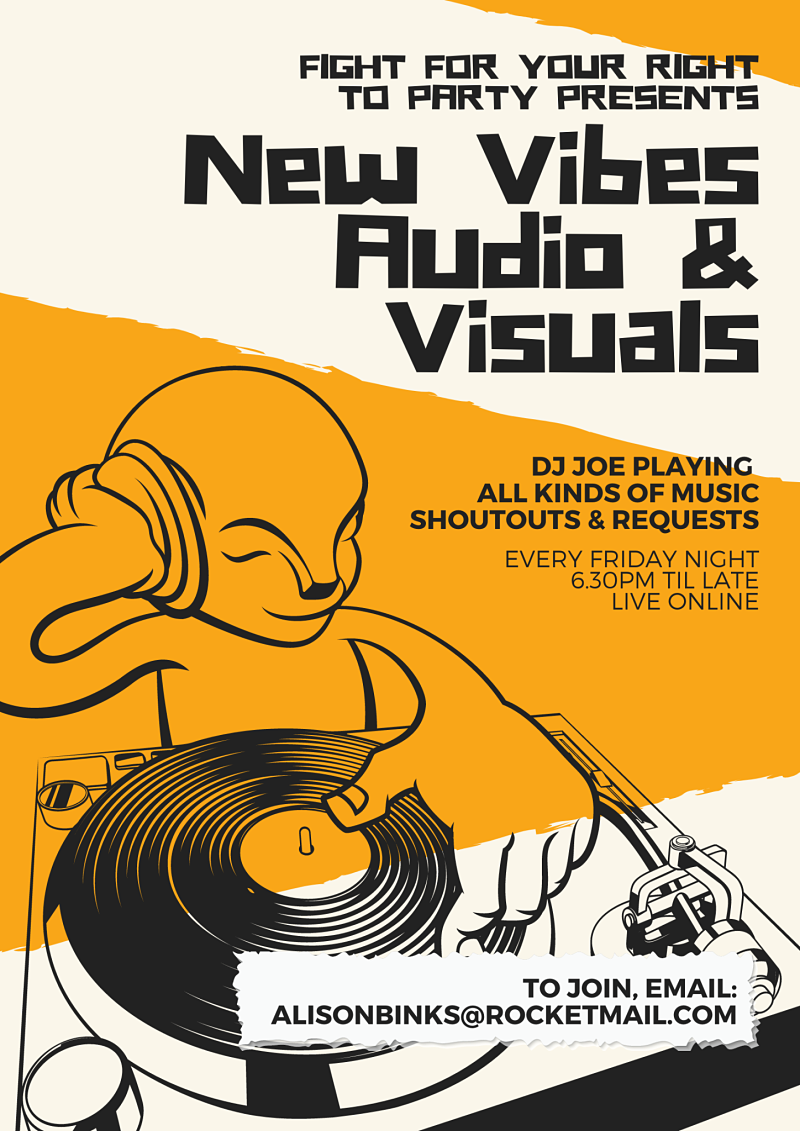 Fight for Your Right to Party Coventry presents New Vibes Audio and Visuals DJ sessions online every Friday evening from 6.30pm until late. DJ Joe plays all genres of music and will also do shoutouts and play song requests. Please email alisonbinks@rocketmail.com to join in.
Start your weekend right with New Vibes! Click here to follow them on Facebook and our supporting movement Connecting for Good Cov.
New Vibes presents a weekly Saturday night lock-in quiz for all abilities, online from 7.30pm until late. Come to quiz and chat, or just to chat amongst good company. Offering a whole host of quiz topics and multiple choice answers so everyone can get involved. Please email alisonbinks@rocketmail.com to join in.
Collaboration Station is sparked by Connecting for Good Cov and led by local changemakers. It is Coventry's own open ideas night on the third Wednesday of each month (5.30pm – 7pm) on Zoom with a number of breakout rooms covering different themes. Bring your passions and ideas or just come for the first time to listen in. Search Connecting for Good Cov on Facebook or Instagram or visit www.connectingforgoodcov.com.
People powered action against isolation! A place where ideas go to make friends.
Creative Kindness started up a couple of years ago with some help from Grapevine and now run their own regular crafty meet-ups, online for now. They get together to create simple crafts with positive messages to give out to others to cheer their day. Zoom sessions – open to anyone – take place on Thursdays from 10.30am to 12 noon. Find Creative Kindness Coventry on Facebook to give it a try!
Our Speaking Up Groups bring people living in Warwickshire together to influence local decision-making and campaign for better accessibility for all. They are also a great place to meet people from across the county. They are for adults with a disability, a learning disability or autism and take place online on Mondays and Wednesdays from 2pm – 3.30pm. Please email Sam for details at skeoghcollins@grapevinecovandwarks.org.