https://www.grapevinecovandwarks.org/wp-content/uploads/SCS-cover-photo.jpg
Grapevine is leading the charge against loneliness for local people with long term health conditions, thanks to £97,261 in new government funding.
The sizeable slice of the Department for Digital, Culture, Media and Sport's (DCMS) £11.5m pie is one of only two grants in the Warwickshire area (the other being the People's Pantry in Nuneaton and Bedworth), with several more awarded across the West Midlands.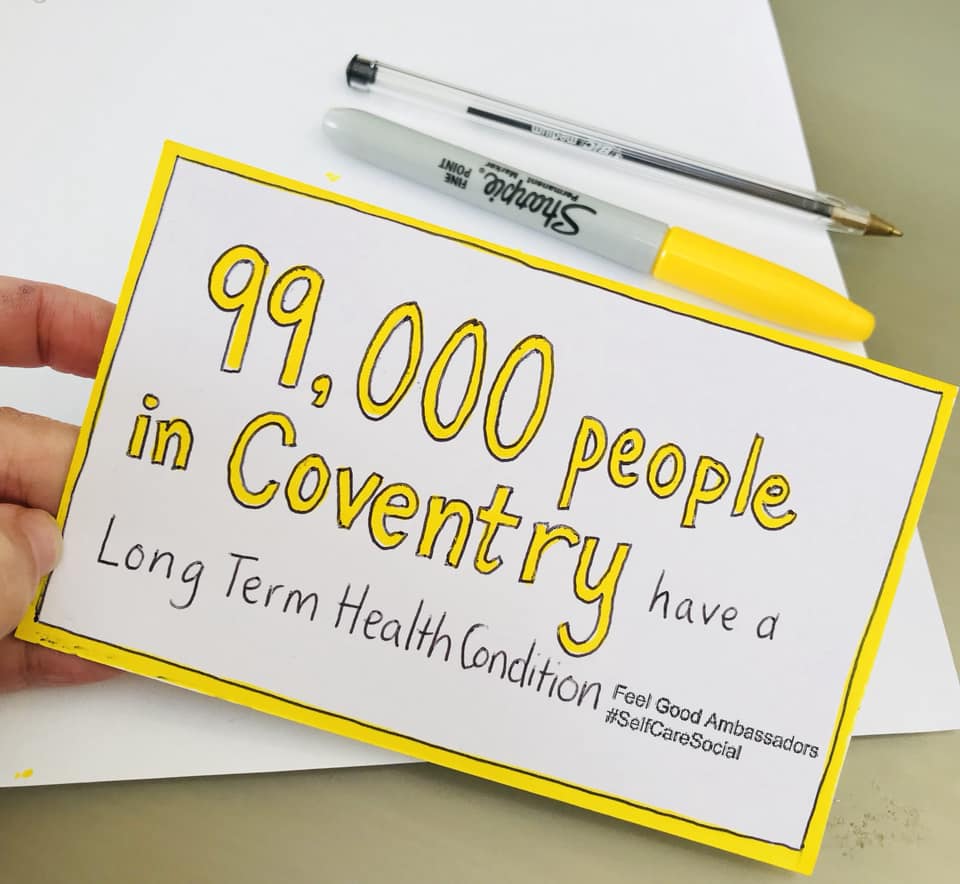 The Building Connections Fund provides a cash injection for 126 much-needed organisations and projects throughout England that are finding innovative ways to tackle the ongoing social issue of loneliness.
The fund was created in 2018 in partnership between the government, Big Lottery Fund* and the Co-op Foundation.
Minister for Loneliness, Mims Davies, said: "There is no one cause of loneliness and therefore no one solution. That is why we are working alongside a broad range of businesses, voluntary organisations and local councils to ensure that those who feel alone are best supported."
The announcement about Grapevine's successful bid came just before Christmas and will help bolster growing Coventry-based initiative Self Care Social.
The first Self Care Social event took place in July 2018 at Coventry University's Social Enterprise Hub and has been gathering momentum ever since.
The movement's vision is of a connected culture of self care for the estimated 99,000 – or approximately one in three – residents in Coventry who have a long term health condition.
The vision itself was co-created by some of the people it is aimed at – including former teacher Melissa Smith, who was forced to find an alternative career after being diagnosed with the rare spinal condition Symptomatic Tarlov Cyst Disease in 2014.
Melissa went on to secure a role as a community organiser for Grapevine through the Better Health, Better Care, Better Value programme and build her own social enterprise Feel Good Community.
She and the Self Care 'socialites' hope to gather more people in from the fringes to support one another's ideas, build collective action for positive change and most important of all, make the journey together. The Building Connections funding will help them do that.
If you or someone you know would like to get involved in Self Care Social – sharing self care tips, making friends, telling your story to inspire others, organising social events… making cake – visit Self Care Social on Facebook or drop us a line here and we'll pass your details on. There are free events coming up in January and February.
Read more about how Self Care Social got started on the Feel Good Com website here.
*The Big Lottery Fund becomes the National Lottery Community Fund from 30 January.