https://www.grapevinecovandwarks.org/wp-content/uploads/GV-strategy-comp-thumb-1.jpg
Poverty and austerity need a stronger response. But local government resources are declining and service models are trying to adjust. Our social fabric needs to catch up.
Against this backdrop we launched our strategy in the summer of 2019. Over three years we wanted to continue our 1-1 work strengthening people, but because of the success of our movement building work, and because it's so needed, we put greater focus on sparking action and shifting power at community and service levels. All our work is people led, with us in the background connecting, building, priming and prompting.
Scroll down for in-depth reports on how we've been doing this in the midst, and emergence from, the Covid crisis.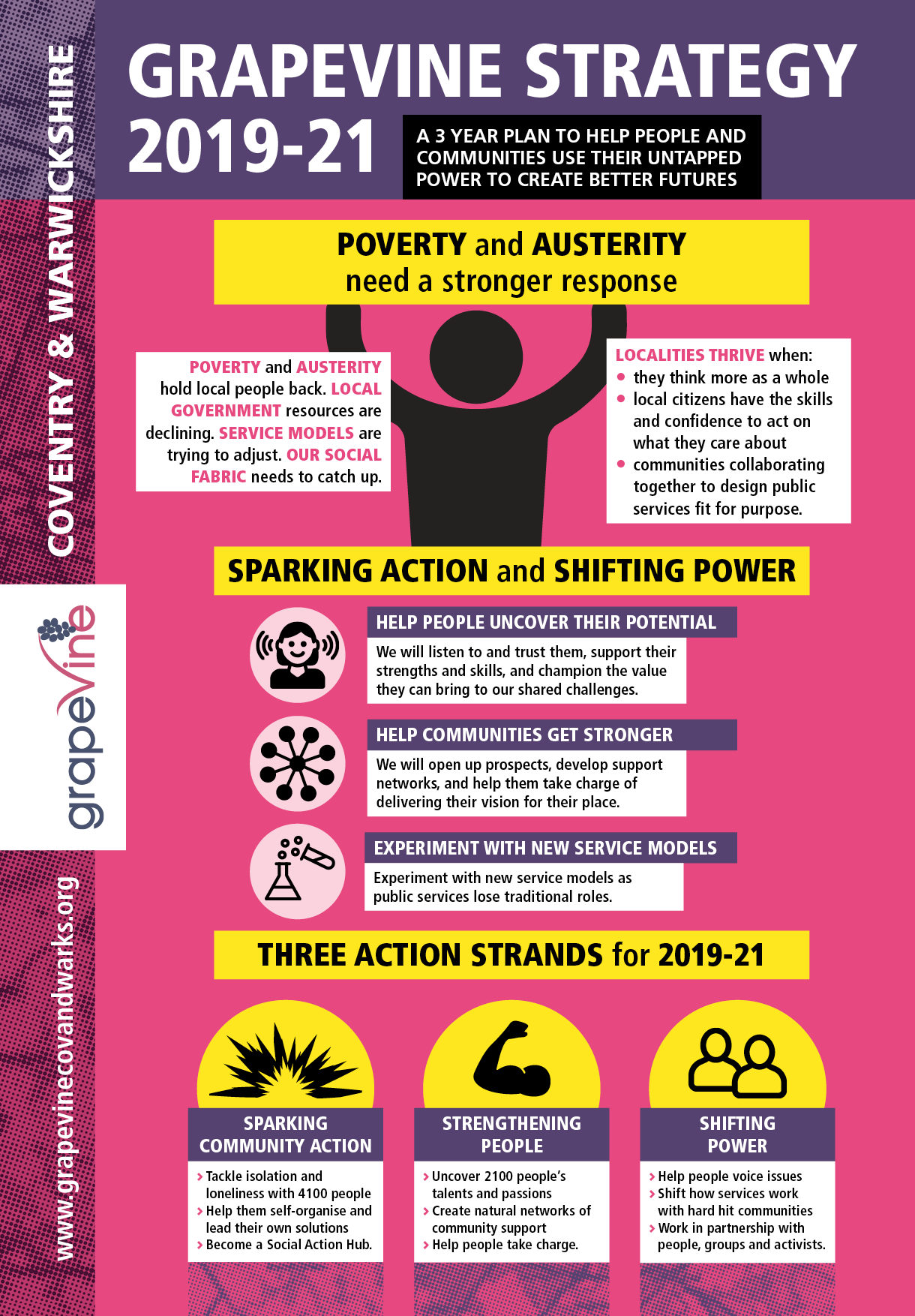 Reports
Click the first image below to launch our 'Rekindling lost connections' report from our local business and retailer summit, April 2021.
Click the second report image to read about 'Un-lock down – public sector and community' when, in November 2020, we convened Coventry and Warwickshire's public sector to spark discussion and a commitment to action for the future.
Click the final image for a full report on our first lockdown summit 'From community spirit to community power' attended by 155 people in July 2020.